Journal of Vascular Surgery (JVS)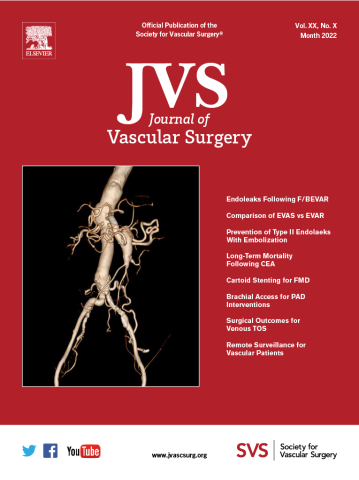 The Journal of Vascular Surgery® (JVS) is the official journal of the Society for Vascular Surgery® (SVS). Since the first issue was released in 1984, JVS has offered vascular, cardiothoracic, and general surgeons with original, peer-reviewed articles related to:
Clinical and experimental studies
Noninvasive diagnostic techniques
Processes and vascular substitutes
Microvascular surgical techniques
Angiography
Endovascular management
In recent years, the Journal has also published a number of supplemental issues focused on patient diversity, diabetic foot ulcers and other issues pertinent to practicing vascular surgeons. 
Each month, JVS is mailed to nearly 4,000 subscribers. The Journal's 2020 impact factor, a calculation of average citations per article, is 4.268.
JVS subscriptions are a benefit included in Active membership with the Society for Vascular Surgery, but are also available to non-members.
The Journal of vascular surgery
For information on advertising in the JVS, including media kit and rate card requests, click here. 
The SVS/JVS Editorial Office does not manage advertising. ​