Image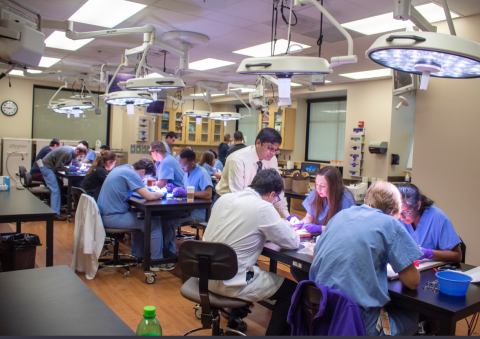 SVS sustains and advances high-quality vascular care through its determination of appropriateness, engagement in quality improvement efforts, commitment to scientific methodology, and creation of quality measures to solidify the specialty. 
Body
SVS is committed to improving the quality of vascular care for our patients. Through its committees and programs, the society is addressing the ever-changing healthcare environment to reflect the needs of the vascular specialists and the patients they serve.
Quality is a large component of the SVS mission to advance excellence and innovation.  Quality collaborates with education, advocacy, research and social awareness to address health issues plaguing patients.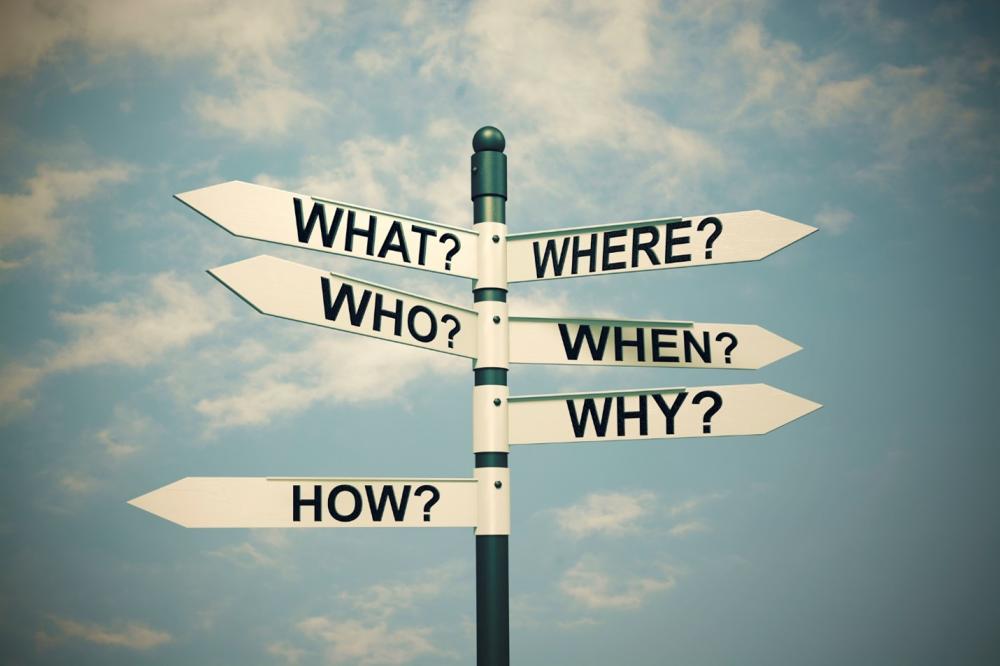 Quality Improvement
SVS Quality Improvement Mission is to help all SVS members engage in quality improvement initiatives that are meaningful for patients, feasible for vascular specialists in all types of practice, and demonstrable to payors or other interested parties.
"Success will come to those practitioners and organizations who successfully make the transformation from the current practice of assuming quality to actually measuring and improving it."
In 1997, Dr. Goldstone spoke these words to emphasize the importance of quality improvement in vascular care. To learn more about Dr. Goldstone's vision, please read his International Society for Cardiovascular Surgery, North American Chapter Presidential Address.
Join us!  The Quality Improvement Forum on SVS Connect is a space for open conversation about quality improvement with your colleagues across the country.
Watch now: Hear from Dr. Jessica Simons, Chair of the Quality Improvement Committee.
Body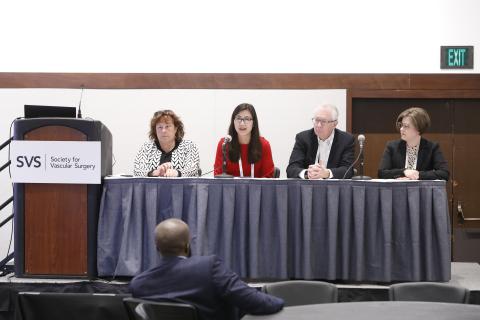 Announcement
Ashley Vavra, MD, MS, Fred Weaver MD, Leila Mureebe, MD and Grace Wang, MD, MS presented Quality Improvement: Using a Data-Driven Approach to Improve Care and the Bottom Line at VAM on June 18th. Their presentation covered working knowledge of QI key terms and concepts, metrics and improvement science.  The speakers discussed attributes of registry participation as well as how to conduct a quality improvement project. Aside from registry participation, the group spoke about how to conduct improvement projects without participating in a registry. For more in-depth information, please view the PowerPoint Presentation. 
Appropriateness
SVS is committed to maximizing patient health outcomes through the decision-making process based on available resources.
Characteristics between Evidence Based Resources
| Clinical Practice Guidelines  | Reporting Standards  | Appropriate Use Criteria |
| --- | --- | --- |
| Evaluates evidence in scientific literature | Provide consistency of definitions and classifications | AUC is the tool to determine if an intervention is appropriate for the patient's condition as determined by a through literature search and determination by an expert panel |
| Assesses benefit and harms of treatment |   | The goal of the panel is to determine if the intervention benefits outweigh the harm |
| Allows for individual customization of care per provider |   | AUC typically follows the publication of a CPG |
The first SVS AUC on Intermittent Claudication has been accepted for publication in April 2022. The next AUC topic will be carotid disease.
Appropriate Use Criteria
The first SVS AUC on Intermediate Claudication has been submitted for publication in April 2022. The next AUC topic will be carotid disease.
External AUC SVS Members participate on:
AUC- ACR Radiologic Management of Mesenteric Ischemia

AUC-ACR Thoracic and Thoracoabdominal Aneurysm or Dissection Follow-Up

AUC Vascular Claudication-Assessment for Revascularization

ACR AUC-Dialysis Fistula Malfunction

ACR AUC-Radiologic Management of Iliac Artery Occlusive Disease

ACR AUC-Sudden Onset of Cold, Painful Leg

ACR AUC-Nonvariceal Upper Gastrointestinal Bleeding

ACR AUC-Thoracic Aorta Aneurysm or Dissection Interventional Planning and Follow-up

ACR AUC-Screening for Abdominal Aortic Aneurysm
Choosing Wisely
The Society for Vascular Surgery  reviews and updates the Choosing Wisely recommendations.  The recommendations were reviewed and updated with current citations in November 2021.
Additional Resource
Learn more about the SVS Quality and Performance Measures Committee and the resources they have created for SVS members and vascular care professionals.  
Body
SVS/SG2 Vascular Surgery Consultant Program
Vascular surgery is an essential component of a hospital's overall surgical program and performance as it contributes to health system success in three ways:
Improve quality, outcomes and safety associated with the operating room environment

Support and enable other procedures across a wide range of specialties outside of vascular services (eg, spine, trauma, cardiovascular, orthopedics, dialysis, oncology)

Provide hospitals with a significant growth
engine due to the increasing prevalence and incidence of vascular disease and the need for collaborative services
Yet, this service line remains one of the least recognized and most misunderstood specialties by most health care systems across the country.
SVS has entered into a collaborative partnership with the SG2 program to assist facilities with vascular service line growth, based on the Vascular Surgery Valuation Study (see below) with the assistance of SVS Vascular Surgeon Consultants. The consultant program will review, evaluate and make recommendations for:
Care pathway and clinical protocol review

Strategies to recruit and retain vascular surgeons

Equipment and infrastructure needs

Quality and outcome metrics

Clinical leadership and governance
If you are interested in learning more about how the SVS/SG2 program can benefit your facility, please contact Learnmore@sg2.com or jreilly@sg2.com.