Image

Clinical Practice Guidelines
Enabling healthcare providers to select the best care for a unique individual based on patient preferences.
About the Guidelines
Society for Vascular Surgery clinical practice guidelines evaluate the evidence in the scientific literature, assess the likely benefits and harms of a particular treatment, and enable healthcare providers to select the best care for a unique patient based on his or her preferences.
The Society develops guidelines to aid its members and their patients in the decision-making process. SVS guideline writing groups draw upon systematic reviews of the available evidence to inform key recommendations. Systematic reviews and meta-analyses are performed by the Mayo Clinic Evidence-based Practice Center, in Rochester, Minnesota. The methodology used for SVS clinical practice guidelines has been published in the Journal of Vas​​cular Surgery.  
Take the Survey
SVS is seeking to understand how useful the guidelines are in every day practice.  Please help us to understand everyday usage and to improve our guidelines by taking this short survey.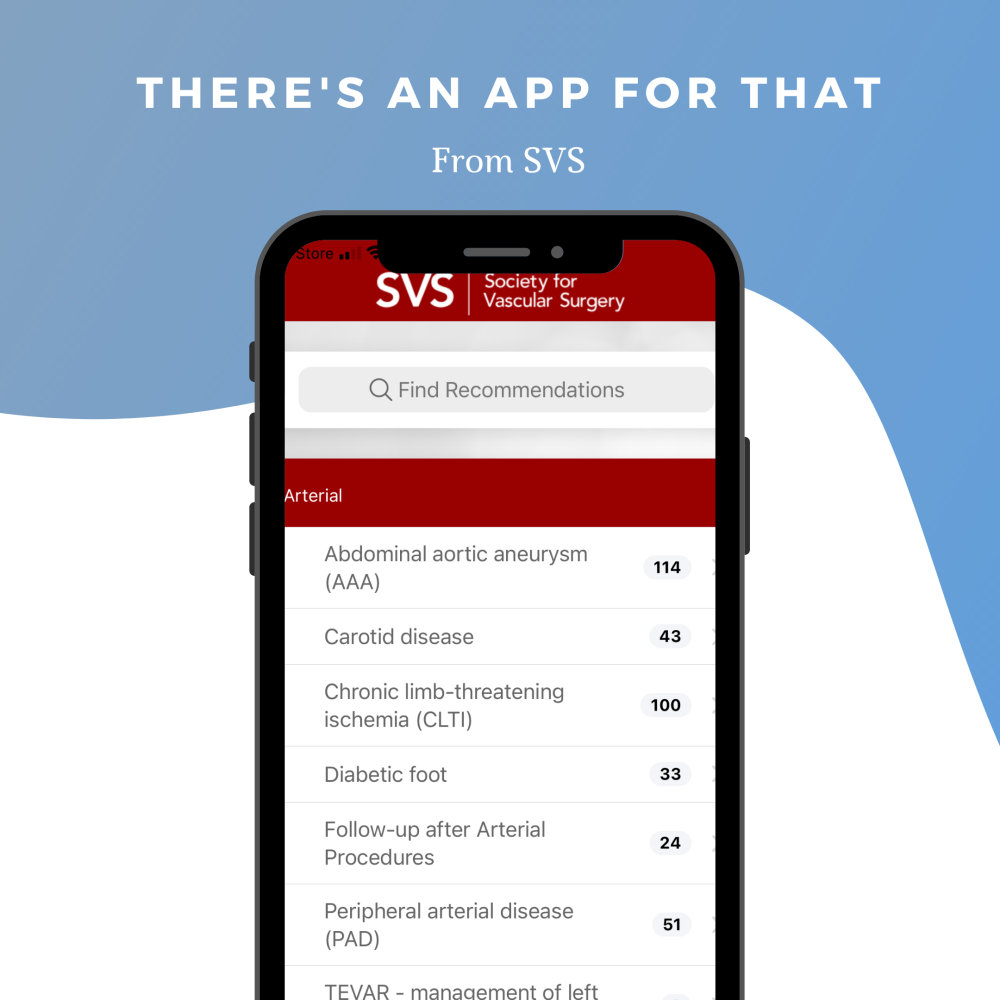 SVS Practice Guidelines (SVS iPG) App
Download the SVS Clinical Guidelines app for on-the-go access to clinical guidelines in vascular surgery.  You can find it in the Apple app store by searching "SVS iPG" (for Society for Vascular Surgery iPractice Guidelines).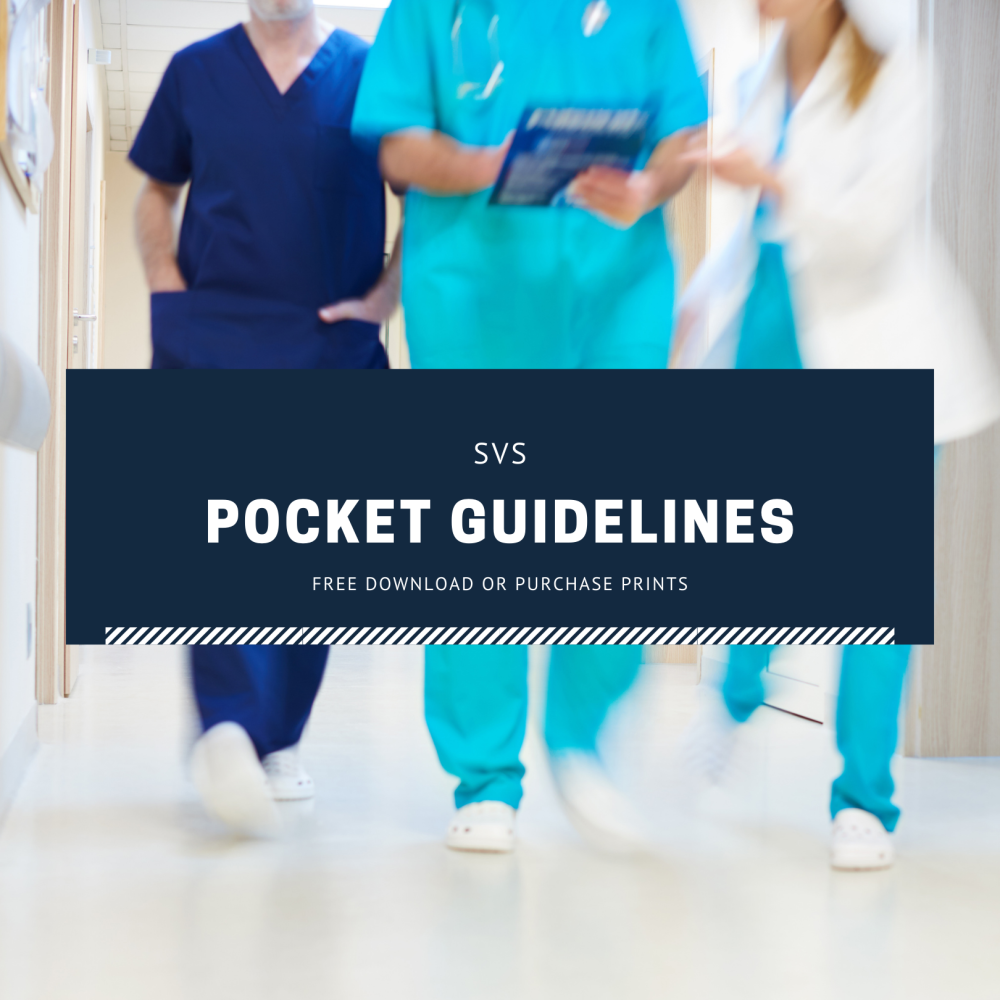 Pocket Guidelines
Many SVS clinical practice guidelines are available as digital pocket guides through GuidelineCentral, including:
Abdominal Aortic Aneurysm
Chronic Limb-Threatening Ischemia
Follow-up After Vascular Surgery Arterial Procedures
Management of Diabetic Foot

Type B Aortic Dissections

Venous Leg Ulcers 

Visceral

Peripheral Arterial Disease
SVS Members, request your free digital guides by emailing your full name to Guidelines@VascularSociety.org for membership verification.