Image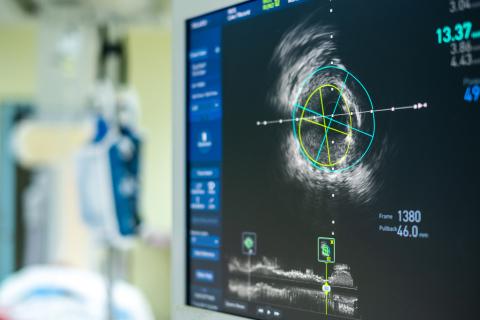 Transforming vascular health through research, innovation and comprehensive care.
Explore our resources for patients and healthcare professionals to learn more about vascular health care and find a specialist with expert training near you.
Image
Join SVS at the 75th Vascular Annual Meeting
For four full days in June, the vascular community will come together to celebrate 75 years of progress, precision and passion.  Join SVS in Boston, MA, June 15-18, 2022 for an unforgettable gathering. With programming for all career stages, all practice settings, and all areas of interest, each attendee will have a bespoke learning experience without sacrificing the atmospheric buzz of a big meeting. 
Ukrainian Crisis
The  SVS stands with the World Federation of Vascular Societies and our fellow medical specialists, surgeons, interventionalists, nurses and allied health professionals who work for the sanctity and preservation of human life.  We hope for the end of the destruction wrought by war of any kind with special prayers and support for the people of Ukraine and physicians and healthcare workers trying to care for them.
SVS members can help by donating much needed supplies through the Ukrainian Medial Association of North America.
Save the Date
SVS Online Planner
The SVS Online Planner has all the program details for VAM22 in Boston, June 15-18. Use the Online Planner to get a jump start on planning your VAM experience today!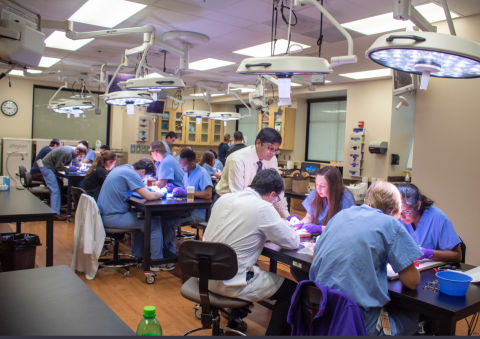 SVS Photo Contest
In celebration of the Society for Vascular Surgery's 75th Anniversary, the SVS will be hosting a photo contest highlighting the past, present, and future of vascular surgery. The contest is underway, and will run through May 19, with a new category each week.  (left: Vascular Anastomosis workshop for residents at IU School of Medicine, Vascular Surgery submitted by Raghu Motaganahalli)
Practice Management
Clinical
Vascular Quality Initiative
Improving the quality, safety, effectiveness and cost of vascular health care by collecting, analyzing and sharing data.
Administrative
Patient Resources
Download fliers created on vascular disease topics and lifestyle issues that affect vascular health to share with patients.
Latest Publications from SVS
Image
April 2022 Vascular Specialist
Dedicated vs. non-dedicated: Researchers place venous stenting under the spotlight at the American Venous Forum (AVF) 2022 annual meeting (p. 1 and 4)
Plans for the 2022 Vascular Annual Meeting (VAM) continue to shape up, with Gala tickets selling at a brisk clip (p. 7)
Life of Achilles: Jason Lee uses his Vascular and Endovascular Surgery Society (VESS) Presidential Address to draw lessons on turning weakness into bursts of innovation and creativity (p. 8)
The SVS Quality Measures and Performance Committee highlights Medicare Quality Payment Program changes for 2022 (p. 15)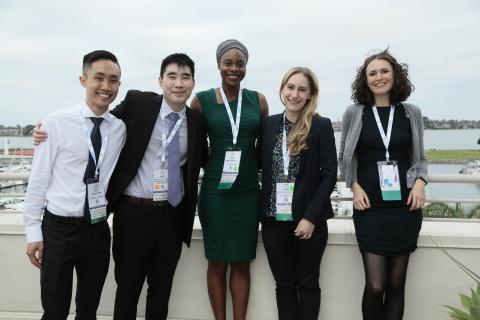 Networking
SVSConnect is the online community for member collaboration, networking and communication. Join the community to engage in discussions and have your clinical questions answered ASAP.
Job Bank
The SVS Job Bank is the premier online listing of vascular surgery jobs.  Find your next career move today!