Image

"SVS Presents" is an educational programming series that will take place on the first or second Wednesday evenings of each month. All SVS webinars for the month will be featured on one evening at different times, other on-demand offerings will also be launched on this date as well. The goal is to make educational programming more accessible to our members.
Body

SVS Presents...Leadership Challenges Webinar 2
Wednesday, Oct. 4 
7:00 p.m. to 8:00 p.m. CDT
This is the second webinar in the series on leading through challenging times. This second webinar will be focused on leading through major disasters such as earthquakes and hurricanes.  SVS has recruited four experts in the field of disaster preparedness who will speak to their experiences these major catastrophes.  This interview-style webinar will include topics on how to prepare your institution, lessons learned, PTSD, and how to involve trainees in preparedness. SVS will also provide a variety of ongoing resources related to disaster preparedness.
Body
About SVS Presents
The Society for Vascular Surgery strives to advance the learning experience of its members and those interested in vascular health through activities that promote engagement, accessibility and sustained change. Members stated, through the educational needs assessment that they want SVS to continue to offer online education, but to try to condense our offerings to once a month.  Therefore, beginning April 12, the SVS will begin "SVS Presents" which will provide an evening of educational programming accessible for free as a member benefit.
"SVS Presents" will be hosted either the first or second Wednesday evening of every month, excluding the months of January and June due to holidays and the days leading up to the Vascular Annual Meeting (VAM). Some months will have more than one webinar but will run consecutively. This will be a one-year pilot to measure the interest and increase engagement from all SVS member segments. The goal of the series is to expand the programming and encourage committees to utilize this day as the scheduled release date for educational content. 
The webinars will be live and then hosted on the SVS site under SVS On Demand. This will give attendees the opportunity, especially for the webinar content, to participate live as they have been or watch it on demand at their leisure. Be sure to bookmark SVS On Demand to find all the content in one easy location. Webinar content will vary in the duration of their time, but most will be scheduled between 6 and 8 p.m. CST.
"SVS Presents" will always be free to all SVS Members, however, there will be some months when non-members will be required to pay a small fee to attend the presentations. You can learn more about SVS membership here.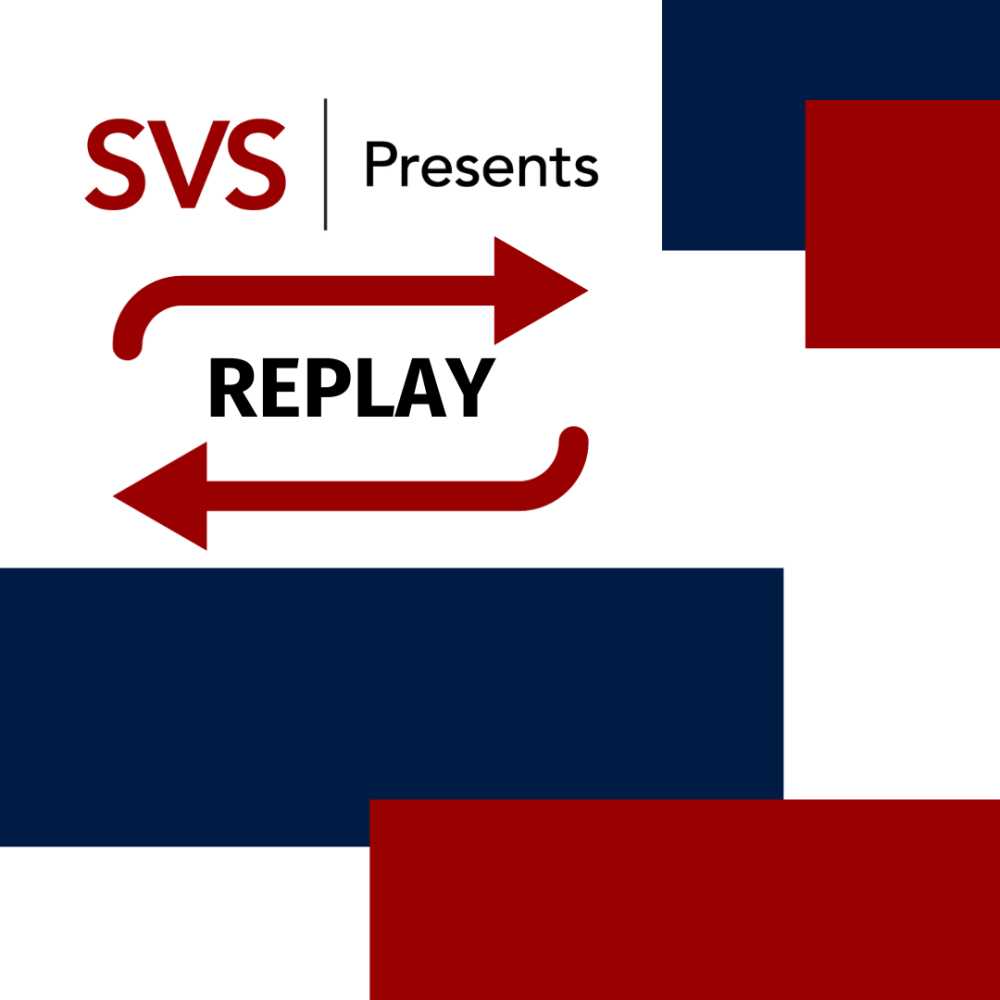 SVS Presents...Replay
Miss the last SVS Presents...webinar or want to rewatch one from a previous month? Visit this page to find the link to the available recordings. To access, you will need to login to your SVS Account.