Celebrating Women's History Month - A Profile on Ruth Bush, MD, JD, MPH, FACS, DFSVS
Dr. Ruth L. Bush (MD, JD, MPH, FACS, DFSVS) is a professor of vascular surgery and the Associate Dean for Educational Affairs at the John Sealy School of Medicine-University of Texas Medical Branch. She is editor-in-chief of the Journal of Vascular Surgery – Venous and Lymphatic Disorders and has written over 150 peer-reviewed articles.
---
Dr. Ruth L. Bush has over two decades of vascular surgery experience under her belt and has made herself known as a leader within the specialty. In the last decade, she was elected to the American College of Surgeons Academy of Master Surgeon Educators, awarded Distinguished Fellow status from the Society for Vascular Surgery (SVS) and the American Venous Forum (AVF), is past president of the Vascular and Endovascular Surgery Society (VESS) and is the 2023 president-elect of the AVF.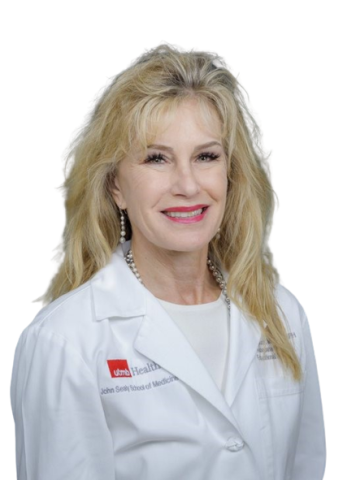 She grew up in North Carolina and received her medical degree from the University of North Carolina (UNC) School of Medicine, a juris doctorate from William Taft Law School and a master's in public health from UNC Gillings School of Global Public Health. Dr. Bush completed her residency at the University of California-Davis Medical Center in Sacramento, Calif., where she spent an additional two years doing vascular surgery research. 
Before all the merits and certifications, the first spark of interest in vascular came about as a medical student, where she was fascinated by the rotation for vascular surgery. Her graduating class in medical school was close to half women, but she admits she faced adversity going into general residency surgery. 
"I never experienced sexism until I got into residency. When I went into residency general surgery, I was discouraged because I was a woman," said Dr. Bush. When in residency, she met patients who refused to acknowledge her and her fellow female coworkers as professionals. She remembers a time when she was called into the chairman's office as a third-year resident due to patient complaints of not being attended to during their stay, despite the all-women team doing their work to attend the patients during their rounds. Comments from male surgeons discouraged her from going into vascular because it is a heavily male-dominated field. 
Dr. Bush considered a career in burns, but during the fourth year of her residency, while working with a female burn surgeon, the spark for vascular was re-ignited. During their time together, Dr. Bush was reminded to pursue what she enjoyed, despite gender barriers.  
"It was really the path of physiology, I'm a nerd, I like the physics, so it just took some encouragement, but I never looked back," said Dr. Bush. 
Over the years, her clinical practice has specialized in venous disorders such as chronic venous insufficiency, venous ulcerations and post-thrombotic syndrome. She has found colleagues in the field such as Drs. Donna Mendes, Julie Freischlag, Joann Lohr and others who have pioneered the specialty and became long-term friends to her. 
Dr. Bush stressed the importance of having women take the leading roles in all aspects of the specialty. She believes all committees, including the SVS, need to have a broad representation with special attention to diversity, equity, inclusion and belonging. 
"I think one of the biggest challenges now is that we have so many women, and we need them to feel as if they belong. I think our voices still must be a little bit louder and we still must point out inequalities, whether it is in the leadership of our society or is in pay discrepancies between surgeons," she said. "I think there's still a lot of work still left to be done but I am encouraged, I'm inspired and I hope that I can continue to do that with others." 
Dr. Bush urges others to make a gift to the SVS Foundation in celebration of Women's History Month to fund more scholarships for women's leadership grants; She herself was awarded this grant around 20 years ago. It's important to her that the next 10 years show positive changes from the last decade, with the increased participation of women in different milestones of their careers. 
"I think by giving unrestricted gifts, then the SVS Foundation will have more funds to provide more opportunities to women, men and persons of color. In general, the more money they have, the more they can do, and I think they need to show support for women and support for the different challenges that women have had in the same space as the men," Dr. Bush said.
Your gift to the SVS Foundation supports the Women of Vascular – past, present and future. Learn more and  make your gift  today.