Image

Vascular Innovation Partners
$5,000 Annual Gift.
Support the groundbreaking work of the SVS Foundation as a Founding Member of the Vascular Innovation Partners (VIP) program.
Body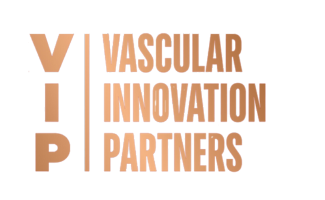 Vascular Innovation Partners (VIP)
The VIP program consists of institutional partners whose values align with the mission of the Foundation – to optimize the vascular health and well-being of patients and the public through support of research that leads to discovery of knowledge and innovative strategies, as well as education and programs, to prevent and treat circulatory disease. 
Join As A Founding Member And Receive Additional Benefits.
Only 2 Spots Remain!
Body
Meet the VIP Founding Members
Body
When your institution or practice group joins as a VIP, you'll be brought closer to our work through special opportunities including:
EXPOSURE
Digital and print recognition, including: 

Name and Logo with link to partner's website featured on SVSF website
Recognition during the Vascular Annual Meeting (VAM) 
Logo in the Pulse Newsletter (nearly 5,000 recipients)  
Logo in Foundation's Annual Report
Recognition on SVS social media channels (13K+ X, 17K LinkedIn, 5K+ Instagram, 8.9K+ Facebook)
Commemorative member gift
& More!
ACCESS
10 Complementary Registrations for the Vascular Health Step Challenge and institution's name on event t-shirts

Staff Contact at SVSF - Direct access by phone and email to your personal SVSF liaison at our headquarters
Invitations to exclusive Webinars, Calls and Events to meet and talk directly with SVS and SVSF member leaders
Personal phone call from SVSF Executive Director
Exclusive Founding Member Benefits:
Recognition in Foundation updates in Vascular Specialist (nearly 7,000 recipients)
Dedicated Social Media post announcing membership
Special recognition on the SVS Foundation website
To learn more or to become a member please contact Kelly Brewer-Smith, Development Coordinator at kbrewer-smith@vascularsociety.org
Meet the VIPS
Massachusetts General Hospital
The Massachusetts General Hospital Department of Surgery's Division of Vascular and Endovascular Surgery offers top-notch surgical care for vascular and endovascular issues.
Visit Massachusetts General Hospital
Michigan Vascular Center
Michigan Vascular Center is a group of vascular specialists in Michigan offering state-of-the-art solutions to patients through minimally invasive techniques or open surgical repairs.
Visit Michigan Vascular Center
Stanford Medicine
Stanford's Vascular and Endovascular Surgery Division is a global Vascular Center of Excellence, thanks to their dedication to improving the lives of those affected by vascular diseases through impressive research and clinical advancements.
Texas Vascular Associates
Texas Vascular Associates specializes in vascular surgery procedures like angioplasty, stents, graft placements, and aneurysm repair. All physicians are board-certified surgeons.
Visit Texas Vascular Associates
UMass Chan Medical School
UMass Chan's Medical School provides personalized treatment for arterial, venous, and lymphatic diseases using both traditional and minimally invasive techniques.
Visit UMass CHan Medical School
University of California San Francisco Vascular and Endovascular Department of Surgery
The Vascular & Endovascular Surgery Division offers advanced care for a range of vascular conditions, including PAD, aneurysms, carotid artery disease, hemodialysis access, and venous disease, with a focus on compassion and state-of-the-art treatments.
University of Florida Health Division of Vascular Surgery
University of Florida Health's skilled vascular surgeons collaborate with specialists to create personalized treatment plans for vascular diseases, ensuring every necessary step is taken for a patient's well-being.
Washington University in St. Louis School of Medicine Vascular Surgery
Washington University offers advanced vascular care and clinical training in vascular surgery, with highly regarded residency and fellowship programs. The section conducts research in basic science, translational research, clinical outcomes and novel device trials to optimize vascular health.