Image

Vascular Health Step Challenge
Walking is instrumental in keeping the 60,000 miles of blood vessels in our body healthy - especially for those patients with Peripheral Arterial Disease (PAD). The Society for Vascular Surgery Foundation (SVSF), a champion of vascular research and disease prevention led by national experts in vascular care, is challenging you to get moving with Vascular Health Step Challenge! 
Body
Image

What is the Vascular Health Step Challenge?
Join the SVSF as we walk to raise awareness for PAD Awareness Month!
The SVS Foundation is challenging you to walk 60 miles throughout September to represent the 60,000 miles of blood vessels in the human body. The Vascular Health Step Challenge amplifies the importance of vascular health while also promoting healthy vascular health habits in communities across the country. 
Help us raise funds to bring awareness of the benefits walking has for vascular health. Everyone is invited to sign up and can choose to participate individually or on a team. The funds raised throughout the campaign will support the SVSF in amplifying the importance of vascular health while also promoting healthy vascular health habits in communities across the country.
The Vascular Health Step Challenge virtual walking campaign takes place each September. 
Registration is OPEN!
Individual registration cost: $60
NEW: Pay-it-Forward registration to help cover the cost of participation for low-income vascular patients: $120
Body
How does it work?
The Vascular Health Step Challenge will take place on the Charity Footprints platform. When registering for the campaign, participants will be able to link their current fitness tracker to the platform so steps can be logged throughout the month of September.
Compatible fitness trackers
| | |
| --- | --- |
| Apple Watch | Fitbit |
| Garmin | Google Fit |
| Misfit | Strava |
I don't have a fitness tracker
If you do not have a fitness tracker you can still participate. You can connect your smartphone to your Charity Footprints account or enter your steps manually. Learn more about connecting your devices and manually logging steps here.  
Why Walking?
Adding regular walking into your daily routine can help make a big difference in your overall health. Take a look at the benefits of walking listed below and then get out and get moving. 
Regular brisk walking can help you maintain a healthy weight and lose body fat (Mayo Clinic)
Walking can aid in preventing or managing various conditions, including heart disease, stroke, high blood pressure, cancer and type 2 diabetes (Mayo Clinic)
Walking is one of the best exercises a PAD patient can do to reduce their symptoms (NHS UK)
Several studies have found that walking reduces arthritis-related pain, and that walking five to six miles a week can even prevent arthritis from forming in the first place (Harvard)
An American Cancer Society study found that women who walked seven or more hours a week had a 14% lower risk of breast cancer than those who walked three hours or fewer per week (Harvard)
Stress Reduction: Walking is the perfect way to zone-out and rid yourself of any daily
stress. Plus, the exercise-induced endorphins released will leave you feeling better than ever by helping to improve your mood. (Cancer Research UK)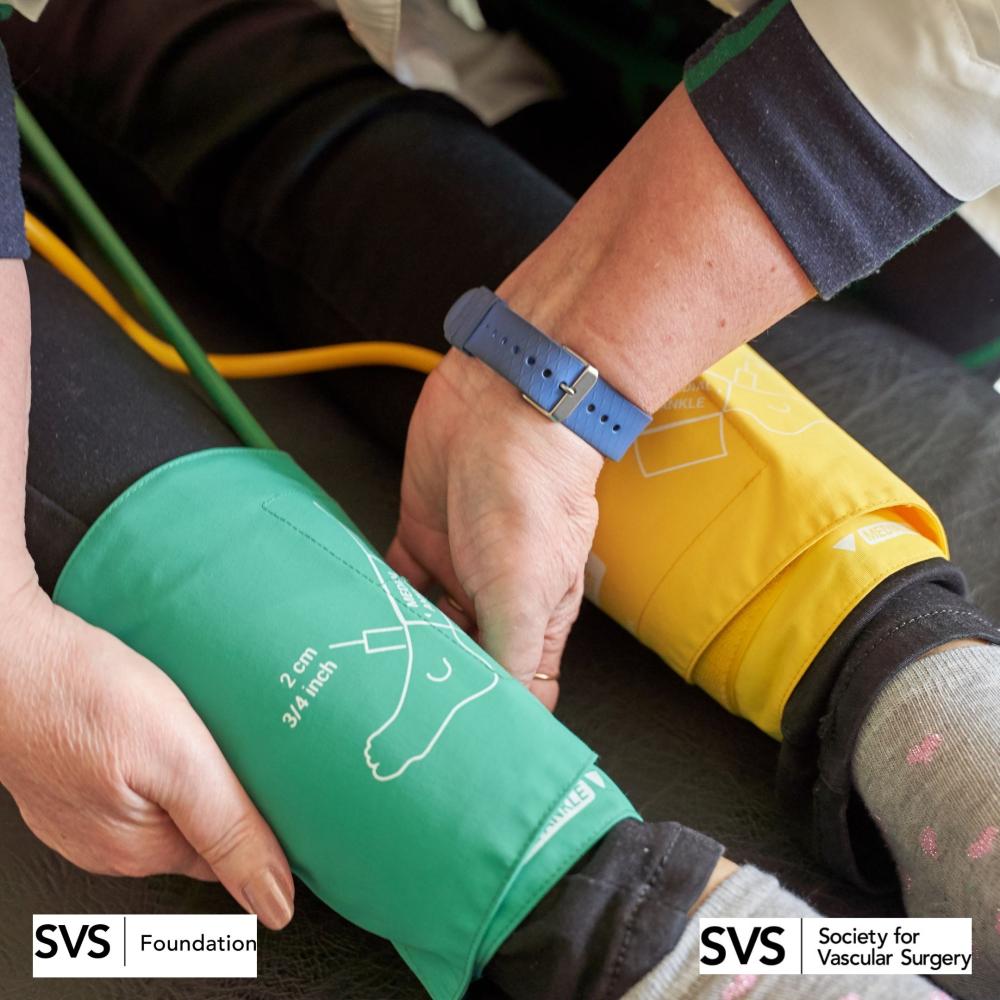 What is Peripheral Arterial Disease?
PAD is a chronic disease in which plaque builds up in the arteries to the legs. This buildup typically occurs gradually. If allowed to progress, blood flow in that artery can become limited or blocked all together.
PAD is relatively common, affecting more than 10 million people in the U.S. It is more common in people who are 65 or older, but can occur at nearly any age. Smoking; high blood pressure; high cholesterol or triglycerides; diabetes; kidney failure; and obesity increase your risk for PAD.
Body
2022 VASCULAR HEALTH STEP CHALLENGE WINNERS
Congratulations to our Top Weekly Walker! 
Concepcion Montaño-Ramirez walked a total of 791.5 miles! Watch her #WhyIWalkWednesday video below.
Congratulations on reaching your individual fundraising goal!  
Laurel Hastings $3100  
Leigh Ann O'Banion $3040  
Adam Beck $2060  
Jesus Matos $1920  
Julie Birkelo $1810  
Simon Fraser $1210 
Phyllis Davenport-Davis $1120  
Fanny Alie-Cusson $1075  
Shadi Abu-Halimah $1060  
James Black $1000 
Ravi Ambani $893  
Sharon L $880  
Meryl Logan $870  
Joe Mills $760  
Sarah Espinosa $715  
Lori OConnor $ 685  
Kara Hessel $675  
Laura Drudi $661  
Erika Woodard $650  
Nick Mouawad $640  
Brandon Puente $635  
Cecelia Nugent $620  
Vina Chhaya $612  
Dejah Judelson $600 
Congratulations on reaching your team fundraising goal!  
Team FAB $12,970  
Ruth Bush, Anne Prentice, Dawn Coleman, Mason Ashcraft, Dejah Judelson, Karen Woo, Misty Humphries, Heather Sabrowsky, Kimberly Malka, Laura Drudi, Meryl Logan, Leigh Ann O'Banion, Yazen Qumsiyeh, Elizabeth Genovese, Colleen Sherrard, Sara Edeiken, Iris Liu, Mike O'Banion, Laurel Hastings, Kathryn DiLosa, Sammy Siada, Saumya Premachandra, Jeniann Yi, Katherine Hekman, Venita Chandra, Bethany Slater, Nick Mouawad
Team PVA San Antonio $8,727 
Palma Shaw, Julie Birkelo, Sarna Bryant, Dominica McLendon, Vivian Macris, Janea Lampkin, Beatrice Garcia, Erika Woodard, Amy Vondenberger, Michael Peck, Brandon Puente, Sarah Espinosa, Sharon L, Phyllis Davenport-Davis, Ariel Paez, JP Bustamante, Ariana Hernandez, Tina Giambernardi, Demetrios Macris, JoAnn Cueva, Jesus Matos
Body
Thank you to our 2023 Vascular Health Step Challenge sponsors: