SVS Connect@VAM: Building Community
Image

What is it?
The SVS is excited to announce the first annual SVS Connect@VAM: Building Community. This event gives attendees the opportunity to interact with colleagues, peers and family in a festive atmosphere that highlights the importance of balancing your VAM experience in education, connection and taking the time to recharge. The lawn of the Gaylord National will come alive with food stations, games and activities and entertainment all focusing on the mission of community and providing a space for balance between education and fun!
While education is a key component to VAM, SVS Connect@VAM provides a space for networking that is more casual and allows attendees and their families to attend. The goal of this event is to give attendees the opportunity to find a work-life balance even while at an educational event.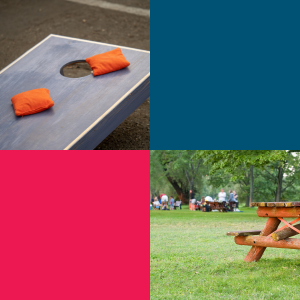 What to Expect
SVS Connect @VAM aims to create a space or attendees to relax and unwind on the banks of the Potomac River. Activities for the event will be geared toward building connections and community, with a focus on reducing stress and physician burnout. Attendees can expect family-friendly games, community-building activities, music, and more. 
We encourage you to join us outdoors, on the lawn for this inaugural event. 
Admission
Due to the generous support of our VAM sponsors, admission to the event is free. Space is limited, so it's a good idea to reserve your spot early by filling out the form below. All attendees are welcome to bring family members.