Image
A Letter from the President
Dawn Salvatore, MD
2022-2023 President
Dear Members and Colleagues,
It is an honor and a privilege to serve as the Delaware Valley Vascular Society's President. I am proud of the tradition and sense of community embodied by our Society and have been truly honored to serve the Society for the past several years.
This year our Annual Meeting will be held on May 11th at the Notary Hotel Philadelphia.
As our Society continues to grow, we continue to welcome more and more members. The Membership Committee is continually looking for new members in all membership categories.  If you or someone you know is interested in becoming a DVVS member, please visit our membership page here on the Society's website (https://vascular.org/dvvs/membership).
We want to thank you all for your support of and involvement in the Society!
Dawn Salvatore, MD
Delaware Valley Vascular Society
9400 W. Higgins Rd.
Suite 315
Rosemont, IL 60018
P: 312-334-2321
F: 312-334-2320
Email:  DVVS@vascularsociety.org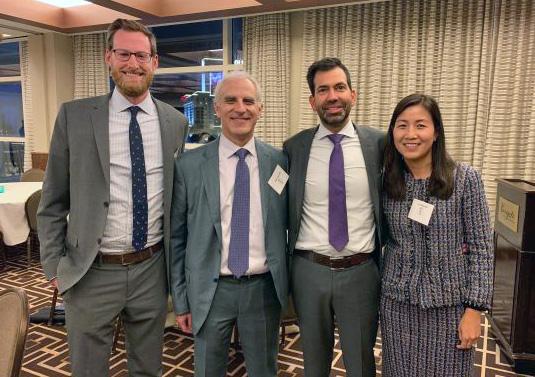 Membership
DVVS is a great way to get involved in your vascular community.  Visit the membership page to learn more about applying for membership, sponsoring a new member or paying your 2023 membership dues.