Image
A Letter from the President
Douglas Troutman, MD
2023-2024 President
Dear Colleagues,
It is a distinct honor and privilege to have been elected to serve as the 43rd President of the Delaware Valley Vascular Society. The executive council and I are looking forward to an outstanding year for our society. We have just finished our Annual Spring Meeting at the Notary Hotel in which many of our trainees had the opportunity to present their research and interesting cases.  
The 46th Annual Meeting will be going back to the Union League on Thursday, May 9th, 2024.
Our Fall meeting is set for September 28, 2023 at Estia restaurant. Please note, there will be a call for abstracts soon.
To ensure continued growth of the DVVS, the Membership Committee is seeking new members in all membership categories. Please encourage your new partners, associates, residents, fellows, and allied health care professionals to apply for membership. You can visit our membership page on the Society's website at https://vascular.org/dvvs/membership.
Please do not hesitate to contact me directly with any suggestions for the upcoming meetings and/or to offer any feedback to help improve the DVVS for everyone.
Thank you again for the opportunity to serve the Delaware Valley Vascular Society. I look forward to seeing everyone at our Fall meeting in September!
Dr. Doug Troutman
Delaware Valley Vascular Society
9400 W. Higgins Rd.
Suite 315
Rosemont, IL 60018
P: 312-334-2321
F: 312-334-2320
Email:  DVVS@vascularsociety.org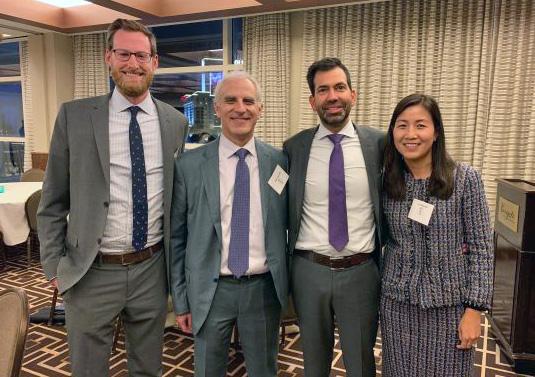 Membership
DVVS is a great way to get involved in your vascular community.  Visit the membership page to learn more about applying for membership, sponsoring a new member or paying your 2023 membership dues.