Image
Walking is instrumental in keeping the 60,000 miles of blood vessels in our body healthy - especially for those patients with Peripheral Arterial Disease (PAD). The Society for Vascular Surgery Foundation (SVSF), a champion of vascular research and disease prevention led by national experts in vascular care, is challenging you to get moving with STEPtember! 
Registration NOW OPEN!
Participants and teams can begin registering for STEPtember NOW! Whether joining a team or not, each individual's cost to participate is $60. Don't wait, register today!
Body
Experiencing registration problems? Review our registration guide for help!
What is STEPtember?
Join the SVSF as we walk to raise awareness for PAD Awareness Month!
We are challenging you to walk 60 miles throughout September to represent the 60,000 miles of blood vessels in the human body. The inaugural STEPtember Vascular Health Challenge will amplify the importance of vascular health while also promoting healthy vascular health habits in communities across the country! 
Help us raise $60,000 to bring awareness of the benefits walking has for vascular health. Everyone is invited to sign up and can choose to participate individually or on a team. Funds raised will support the SVSF in providing fitness trackers for low-income patients to use while participating in supervised exercise therapy programs. 
The STEPtember Vascular Health Challenge virtual walking campaign will take place from September 1-30, 2022.
Individual registration cost: $60 
All registered walkers will receive a STEPtember t-shirt with special prizes awarded to the top walkers and fundraisers.
Register With Your Region!
SVS Members are invited to join their regional team! Four nationwide teams have been created and are available for joining.  When registering select the team for your respective state's region and you will be good to go! If you have already registered, you can visit the campaign page and click on your avatar in the top right-hand corner. From there, select "Join or Switch Teams" and then select the correct team. Good luck and get moving!
Spread the Word!
Get your friends, family and peers involved with the STEPtember Vascular Health Challenge! We've compiled graphics, text, zoom backgrounds, social media frames and more for you to use in your everyday digital life. Visit the STEPtember media kit to download these resources and start spreading the word. 
Body
How will it work?
STEPtember will take place on the Charity Footprints platform. When registering for the campaign, participants will be able to link their current fitness tracker to the platform so steps can be logged throughout the month of September.
Compatible Fitness Trackers
| | |
| --- | --- |
| Apple Watch | Fitbit |
| Garmin | Google Fit |
| Misfit | Strava |
I don't have a fitness tracker
If you do not have a fitness tracker you can still participate. You can connect your smartphone to your Charity Footprints account or enter your steps manually. Learn more about connecting your devices and manually logging steps here.  
Why Walking?
Adding regular walking into your daily routine can help make a big difference in your overall health. Take a look at the benefits of walking listed below and then get out and get moving.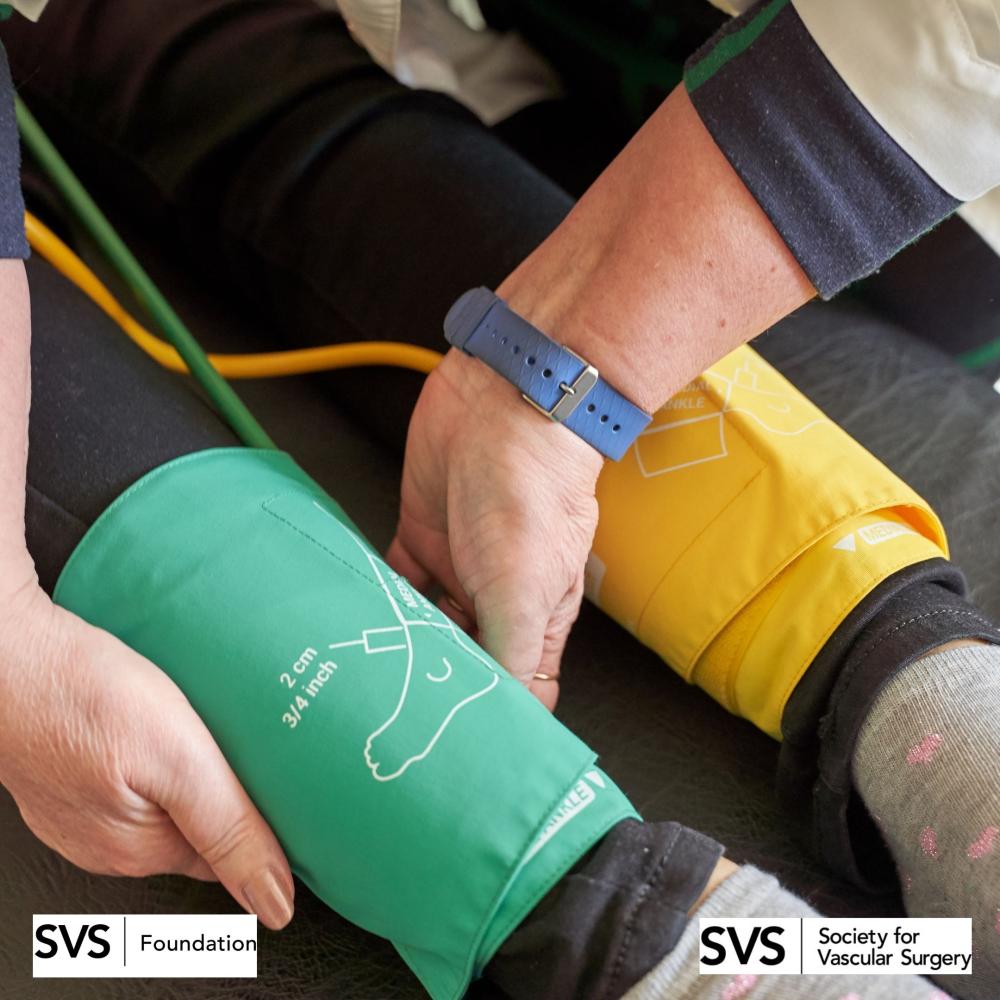 What is Peripheral Arterial Disease?
PAD is a chronic disease in which plaque builds up in the arteries to the legs. This buildup typically occurs gradually. If allowed to progress, blood flow in that artery can become limited or blocked all together.
PAD is relatively common, affecting more than 10 million people in the U.S. It is more common in people who are 65 or older, but can occur at nearly any age. Smoking; high blood pressure; high cholesterol or triglycerides; diabetes; kidney failure; and obesity increase your risk for PAD.
Registration NOW OPEN!
Participants and teams can begin registering for STEPtember NOW! Whether joining a team or not, each individual's cost to participate is $60. Don't wait, register today!